We successfully hosted our Cannabis
Access & Awareness Event on
Tuesday, Sept. 14th.
Learn more about who supported this effort below.
Inclusion of Multicultural BIPOC Women in Cannabis Opportunities
Event is fully inclusive and welcomes all interested!
Join us in celebrating our Latina Cultura this Hispanic Heritage Month!
We seek to create a platform of allyship in support of multicultural BIPOC women, by ensuring participation and inclusion via Cannabis education and economic advancement.
Our expert panel speakers will provide information on access to the emerging Cannabis industry within the regulatory and licensing frameworks set by the states of NY and NJ. Programming will focus on various opportunities for professionals, entrepreneurs, and anyone seeking information on cannabis across licensing areas.
Allyship
Call to Action
Goal
Who?
When?
What?
Where?
Why?
Allyship
We encourage you to join us in taking action towards Allyship in the Cannabis space! Actionable Allyship and strategic CSR can support our Black, AfroLatinx and multicultural BIPOC communities regionally and nationally,  championing racial and gender equality.
Te animamos a que te unas a nosotros para emprender acciones hacia Allyship en el espacio del cannabis! La alianza accionable y la CSR estratégica pueden apoyar a nuestras comunidades Afrolatinas y multiculturales de BIPOC a nivel regional y nacional, defendiendo la igualdad racial y de género.
Call to Action
Goal
Who?
When?
What?
Where?
Why?
Career Options/Work-Life Balance
Cannabis Education
Community Impact/Social Justice
Cannabis Health & Wellness Trends
Equal pay (45% Differential!)
Wealth Generation
Primary and Secondary Micro & Small Business Opportunities Relating to Licensing
"We want small, local businesses to get established before we start talking about having large multi-state operating companies coming in and essentially creating a box store environment. It's better for the economy if we support local small and mid-sized businesses."

– Edmund Deveaux, President of NJ CannaBusiness Association on his support for promoting business opportunities within communities that have been disproportionately affected by the criminalization of cannabis, fostering small business growth as well as communication between industry leaders and local municipalities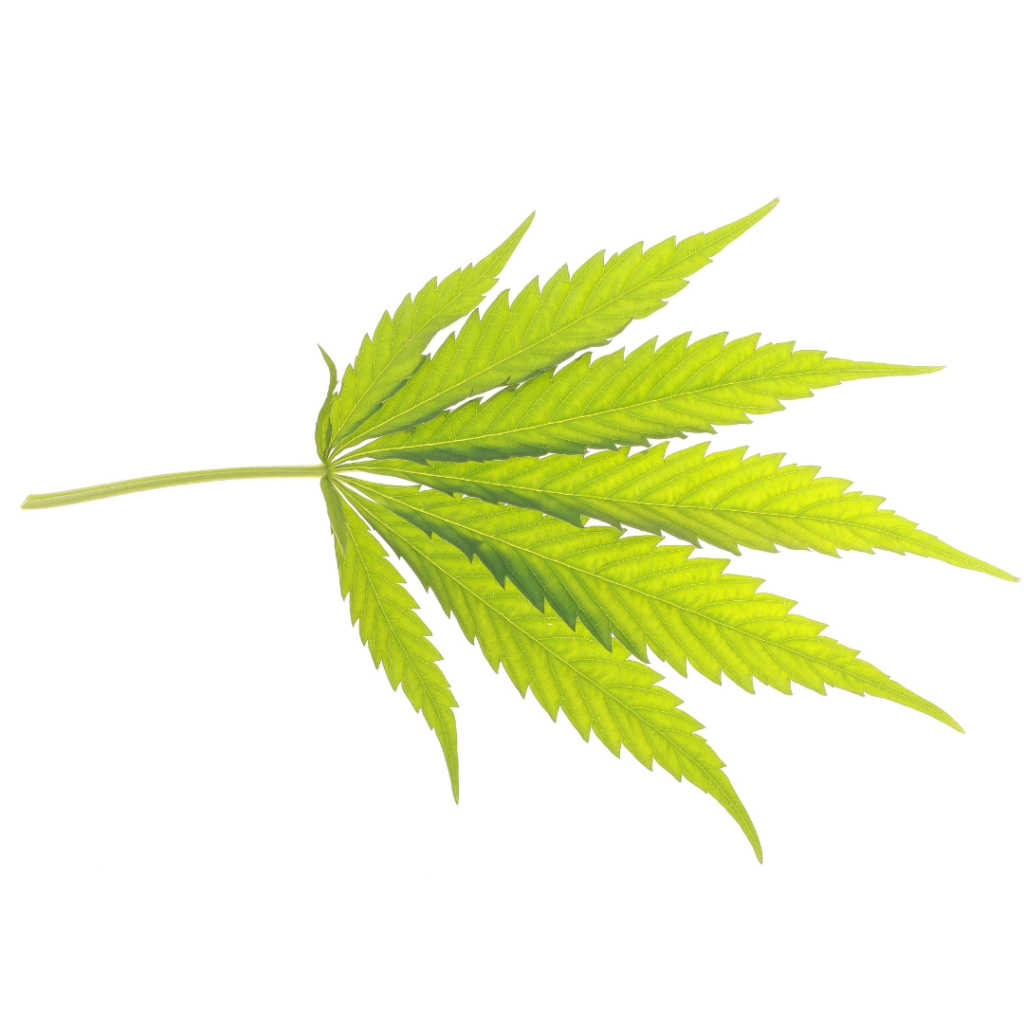 Celebrating #cultura and connecting with #10000Mamacitas in our professional and community circles for greater outreach on #Cannabis.
HHM 2021 Theme
"Esperanza: A Celebration of Hispanic Heritage and Hope." Resilience and Hope — Past and Future Hispanic Contributions — Stronger Together
Why important?
Intentional support for 10,000 more women who need opportunities and access. We have been in the epicenter of disparities heightened by the global pandemic, but we are empowered to hold up our community with a vision of opportunity to close gaps in gender and racial equality.
Why now?
WE come together in our NY/NJ regional community, set back, but determined not to be defeated in the face of the pandemic.
Is "Mamacita" a negative term?
The name #10000Mamacitas in itself is an empowerment notion taking back this endearing term "mamacita" which has significant meaning deeply rooted in our Latinx and Hispanic cultura.
BIPOC Women take back honor:
Whether it be the "mamas" in African villages or the "mamacitas" in Central and South American villages, these matriarchs of community are the empowered elders supporting their communities.

Mamas take back this endearing term.
Laura Hoyos - #10000Mamacitas Creative Director & Owner of Paint2Smile
Thank you for our beautiful #10000Mamacitas Logo Design
On Tuesday, September 14th, we will focus on many aspects of the Cannabis industry.
Our goal is to create wealth generation opportunities for multicultural women.  We want women to have knowledge about all aspects of Cannabis, and within the legal constructs of the states of New York and New Jersey. 

As background, in 2020, the #10000Mamacitas Campaign originated as a collaboration between Latina Surge National and PowHER NY to help shape economic stability and support for BIPOC/Latina women during the pandemic.
Our campaign in 2021 involves a 2-part CBD/Cannabis awareness effort.  In April, we hosted a Health, Wellness & Beauty CBD Industry Event with leading industry experts and Hermana community partners, to create awareness and access to CBD opportunities. 
expert speakers & panelists
Edmund DeVeaux | President, New Jersey CannaBusiness Association

Mr. DeVeaux, a graduate of Rutgers University and a commissioned officer in the United States Army, brings a wealth of state and national private, public, and not-for-profit sector experience to this team. Mr. DeVeaux's professional career began in New Jersey state government, which was highlighted by his role as a capital budget analyst in the New Jersey Department of the Treasury - Office of Management and Budget. In that role, Mr. DeVeaux oversaw the capital budgets and related projects for the New Jersey departments of Corrections, Human Services, New Jersey State Police, and the Department of State. Mr. DeVeaux went on to serve as the Aide to the Mayor, City of New Brunswick, New Jersey; and as special assistant to US Senator Bill Bradley. An accomplished executive, Mr. DeVeaux's corporate career includes leadership roles with the country's largest multinational water-related service and environmental companies. Utilizing his skills in the areas of government affairs and business development, Edmund has been part of the external growth, internal development, and public policy and reputation management strategies for these companies. In particular, Edmund was involved with the successful development of some of the nation's largest public-private partnerships for water and wastewater services. Providing numerous television and other media appearances, Edmund established himself as an industry expert on matters involving infrastructure finance and renewal.

Kristin Jordan | Executive Director, Asian Cannabis Roundtable

Kristin Jordan is a commercial real estate broker, attorney, and community leader in the NY cannabis industry. She is also the Founder and Executive Director of the Asian Cannabis Roundtable, an organization she created in 2017. In addition, Kristin served as the Director of Real Estate at Acreage Holdings. In that role, Kristin leads Acreage's efforts with regard to selecting real estate sites for the company's national footprint of cultivation, processing and dispensary facilities, managing brokerage relationships, and negotiating and administering leases. Kristin also served as Senior Counsel in the Cannabis Practice Group at Greenspoon Marder. Earlier, she practiced real estate law at several boutique firms and was Real Estate Director at Kaplan, Inc., SoulCycle and other companies. Kristin's passion for advancing cannabis reform has extended to a variety of professional and non-profit endeavors. She was the Founder of Mannada, a NYC-based cannabis professional event production company, which launched The Maze, a cannabis event listing newsletter, as well as industry events including the Cannabis Media Summit and Cannabis Law Summit. Kristin is also a co-founder of the NYC-based non-profit Cannabis Cultural Association. Additionally, Kristin serves as a member of the New York State Bar Association Committee on Cannabis, the Minority Cannabis Business Association Policy Committee, and the National Cannabis Industry Association Diversity and Inclusion Committee.

Dr. David M. Cunic | UCS Advisors

Dr. David M. Cunic is a licensed physical therapist, business consultant, certified leadership coach, and cannabis industry expert and consultant. David's expertise in sports medicine, orthopedics, and manual therapy has allowed him to work with prestigious doctors from numerous professional and Olympic sports teams. His motto in both health and professional circles is U.C.S. — "Use Cannabis Safely." As one of the original pioneers in the cannabis lab testing market, David empowers and educates private investors, real estate owners, farmers, physicians, and other professionals on smart and safe ways to get involved in this ever-changing sector. David consults with cannabis companies in 11+ states, bringing with him a unique, in-depth knowledge base on the ins and outs of regulations as they vary from region to region. He advises with many start-up companies and works with several SME's cannabis executives, ensuring and enhancing their success within their respected focus. David shares his experiences at conferences and speaking engagements throughout the U.S. He is a co-author of The Cannabis Conundrum and has been interviewed by several publications, including MSNBC, USA Today, Marijuana Business Magazine, and Cannabis Business Times. He received the prestigious Sloan Award for Workplace Flexibility and Effectiveness which honors organizations that are using workplace flexibility as a strategy to make work "work" better, for both employer and employee. He has also served as a board member on cannabis associations in New Jersey, Nevada, Colorado, Maine, and Rhode Island.

Jessica Gonzalez | CEO of InCharge of InCharged

Jessica Gonzalez is a lifelong New Jersey entrepreneur and self-starter. As a Latina mother, the path to building a business hasn't been easy - but Jessica lives and works with the attitude that "nothing is impossible." She started InCharged 2009 with a dream to create an opportunity for marketers to reach their audience in a new and innovative way. InCharged has grown to become the nation's leading custom cell phone charging station manufacturer and distributor. It works with some of the largest event producers, experiential marketing agencies, brands, and venues. It provides the most cutting-edge technology to its clients and users because it is in a constant state of research and development - InCharged products are always improving and the company continuously learns how better to serve its customers. When the pandemic hit, she needed to pivot for her company's survival, and to support entirely different operational needs of her clients. Lux Disinfect provides customized solutions to address each of the ways that viruses are spread.

Arlene Quiñones Perez | Company - TBD

Arlene Quiñones Perez is an Equity Partner and the Director of Diversity & Inclusion at DeCotiis. She is a member of the Labor and Employment Practice Group, the Municipal Law Practice Group, the Educational Law Practice Group and the Cannabis Law Practice Group. She has also been at the forefront of the cannabis legal practice in New Jersey for over a decade and has been advocating for the expansion of medical marijuana and other legal reforms related to medical cannabis. Prior to joining the DeCotiis law firm, she served as General Counsel to the Northeast Regional Council of Carpenters ("NRCC"), which is a skilled trade organization that at the time represented carpenters in New Jersey, New York State and throughout the United States. Previously, Arlene served as an Associate with Kroll Heineman Carton, LLC, where she focused on labor law, municipal law, securities fraud, and election law. From 2011-2012, Arlene served as a Judicial Term Law Clerk for the Honorable Michael A. Shipp in the United States District Court for the District of New Jersey. Prior to joining the Federal District Court, Arlene was an attorney with Murphy Orlando, LLC and a registered lobbyist with Impact NJ, LLC. From 2009-2010, Arlene served as a Judicial Term Law Clerk to the Honorable Lisa P. Thornton in the Superior Court for the State of New Jersey. Arlene also serves as the Treasurer for Latinas United for Political Empowerment ("LUPE"). From 2016 to 2017, Arlene served as the President of the Hispanic Bar Association of New Jersey where she served on the Board for over ten years. Arlene was featured in the Hispanic Executive Magazine, listed by PoliticsNJ on the 40 Under 40 Power List, as one of New Jersey's top 50 rising stars, and featured in the Star-Ledger as a Person of Interest.

Dan Ulloa | Editor of HeadyNJ.com

Dan Ulloa is the Editor of HeadyNJ.com, a news site covering cannabis news in New Jersey and the federal government including the nuances of the legalization, the industry's progress, and emerging start-ups. Dan's work includes writing articles, blogs, and advertorials the industry that have appeared on news.medicalmarijuanainc.com, thepotnetwork.com, freedomleaf.com, cannainvestormag.com, and thebluntness.io. In addition, Dan has been a cannabis advocate as part of his position on the board of the Latino Action Network since 2019.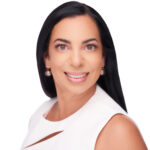 Elisa Charters – Latina Surge National, Co-founder & President; Owner of EAC Business International LLC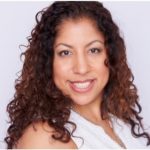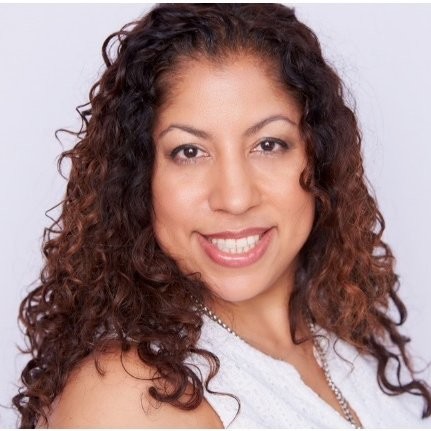 Estela Rizzuto – Latina Surge National, Advisory Board Chair & Owner of Stellar Vision LLC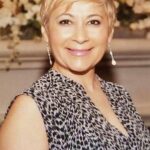 Nancy Genova, MPA – 100 Hispanic Women National, President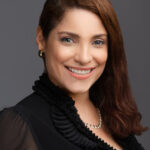 Minerva Salles  – Dynamic and Visionary Multicultural Leader & Founder of OMG Creative Solutions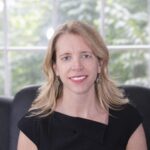 Valeria Aloe – Latina Surge National, Vice President & Founder of Abudancia Consciente LLC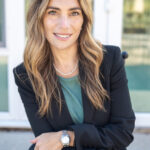 Monica Martinez Milan – Latina Surge National, CSR Chair & Owner of Stumpy's Hatchet House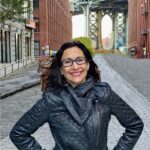 Debra Albert – Leader of Lean In Network – NYC
Zoom Virtual Event schedule (6pm-7:30pm ET)
Valeria Aloe - Opening Remarks

6:00 PM

Vice President, Latina Surge National/Lean In Latina Surge Network & Author #UncolonizedLatinas and Director of Strategic Planning, Feliciano Center for Entrepreneurship & Innovation

Elisa Charters - Moderator on Panel 1 - Licensing in NY & NJ

6:10 PM

President, Latina Surge National/Lean In Latina Surge Network & Principal of EAC Business International LLC/BEADEI

Cannabis Panel 1: Edmund DeVeaux (NJ Perspective)

6:10 PM

President, New Jersey CannaBusiness Association

Cannabis Panel 1: Kristen Jordan, Esq. (NY Perpective)

6:10pm

Executive Director, Asian Cannabis Roundtable

Monica Martinez Milan - Moderator on Panel 2 - Small Business Opportunities for Latinas & BIPOC Communities

6:35 PM

Moderator: Board Member - Statewide Hispanic Chamber of Commerce of NJ; CSR Chair Latina Surge National, Owner of Stumpy's Hatchet House (NJ, NY, FL.) & Canna-investor

Cannabis Panel 2: Dr. David Cunic, MD

6:35 PM

Wellness Physician & Cannabis Entrepreneur

Cannabis Panel 2: Jessica Gonzalez

6:35 PM

CEO and Founder of InCharged

Minerva Salles - Moderator on Panel 3 - Government & Regulatory Perspectives

6:50 PM

Moderator: Dynamic and Visionary Multicultural Leader; Founder of OMG Creative Solutions

Cannabis Panel 3: Arlene Quiñones Perez, Esq.

6:50 PM

Equity Partner, Cannabis Law Practice Group and the Director of Diversity & Inclusion at DeCotiis

Cannabis Panel 3: Dan Ulloa

6:50 PM

Editor of HeadyNJ.com & Cannabis Policy Advisory for Latino Action Network

Estela Rizzuto - Moderator on Q&A

7:10 PM

Advisory Chair, Latina Surge National & CEO StellarVision LLC

Luis de la Hoz - Closing Remarks on HHM & Access

7:25 PM

Chairman, Statewide Hispanic Chamber of Commerce of NJ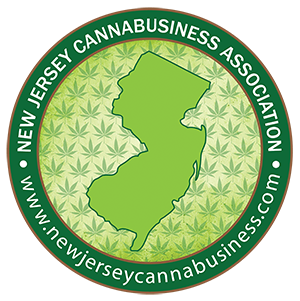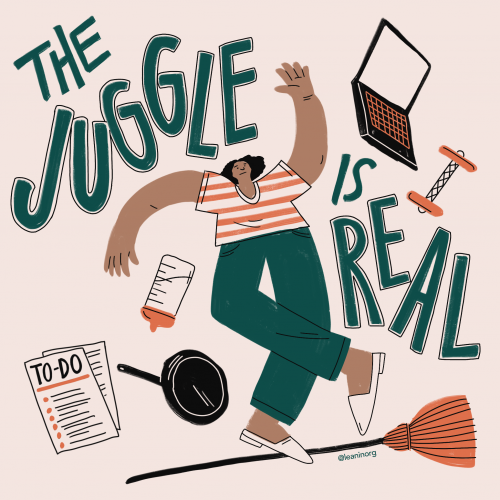 Strategies for navigating life and work during the pandemic, curated by the Lean In team
ADVOCATING FOR YOURSELF AT WORK – ASK FOR WHAT YOU NEED
TIPS FOR WORKING MOMS AND CAREGIVERS
PARENTING AND HOMESCHOOLING
CARING FOR YOUR MENTAL HEALTH
MANAGING GRIEF