Educational Empowerment/Wealth Generation
Video Image License Credit to Flaticon/Freepik/Storyset (Flaticon.com).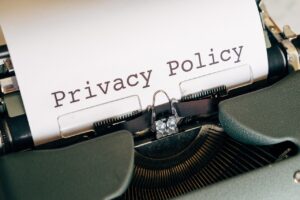 Latina Surge National Non-profit/Lean In Latina Surge respects the privacy of our members and guests. This Privacy Policy explains how we collect, use, disclose, and safeguard your information when you register to attend our events. Please read this Privacy Policy carefully. IF YOU DO NOT AGREE WITH THE TERMS OF THIS PRIVACY POLICY, PLEASE DO NOT ACCESS THE EVENT.
We reserve the right to make changes to this Privacy Policy at any time and for any reason. We will alert you about any changes by updating the "Last updated" date of this Privacy Policy. You are encouraged to periodically review this Privacy Policy to stay informed of updates. You will be deemed to have been made aware of, will be subject to, and will be deemed to have accepted the changes in any revised Privacy Policy by your continuing attendance of events (in-person or virtual) after the date such revised Privacy Policy is posted.
This Privacy Policy does not apply to the third-parties from which you access Latina Surge National events, including any virtual items/apps, which may also collect and use data about you. We are not responsible for any of the data collected by any such third party.

USE OF YOUR INFORMATION
Having accurate information about you permits us to provide you with a smooth, efficient, and customized experience in attending our events. Specifically, we may use information collected about you to:
1. Create and manage your registration and/or member account.
2. Compile anonymous statistical data and analysis for use internally.
3. Email you regarding your registration, links, account or order.
4. Enable user-to-user communications.
5. Increase the efficiency and operation of any Applications needed to host events (streaming/virtual).
6. Request feedback and contact you about your experience attending our events.
7. Resolve disputes and troubleshoot problems.
8. Send you a newsletter.
9. Solicit support for Latina Surge National volunteerism, awareness, campaigns, etc.
10. Not applicable : administer sweepstakes, promotions, and contests.
11. Not applicable : assist law enforcement and respond to subpoena.
12. Not applicable : deliver targeted advertising, coupons, newsletters, and other information
regarding promotions not applicable to our mission and vision.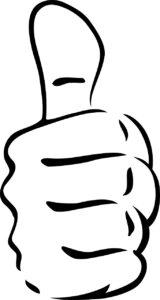 By registering for any of these Education events offered on this website or by Latina Surge National nonprofit, I hereby grant Latina Surge National Nonprofit/Lean In Latina Surge, its sponsors and partners the irrevocable right and permission to use photographs and/or video recordings of me on organization's and other websites and in publications, promotional flyers, educational materials, derivative works, or for any other similar purpose without compensation to me. I understand and agree that such photographs and/or video recordings of me may be placed on the Internet. I also understand and agree that I may be identified by name and/or title in printed, Internet or broadcast information that might accompany the photographs and/or video recordings of me. I waive the right to approve the final product. I agree that all such portraits, pictures, photographs, video and audio recordings, and any reproductions thereof, and all plates, negatives, recording tape and digital files are and shall remain the property of the organization. I hereby release, acquit and forever discharge Latina Surge National/Lean In Latina Surge, its sponsors and partners its current and board members, agents, officers and employees of the above-named entities from any and all claims, demands, rights, promises, damages and liabilities arising out of or in connection with the use or distribution of said photographs and/or video recordings, including but not limited to any claims for invasion of privacy, appropriation of likeness or defamation. I hereby warrant that I am eighteen (18) years old or more and competent to contract in my own name or, if I am less than eighteen years old, that my parent or guardian has approved this release via my registration of any of these events. This release is binding on me and my heirs, assigns and personal representatives.