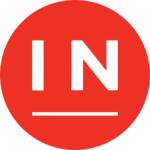 Having demonstrated impactful contributions to several of The Lean In Organization's national campaigns on Equal Pay and gender parity, and fostering the empowerment of women and women of color, Latina Surge was invited to lead within the Lean In Regional Leaders Program (RPL) in 2017. RPL was launched to celebrate and support the top leaders who run Circles and Chapters in the LeanIn.Org community. Latina Surge is proud to be approaching its third consecutive year as a Lean In Network, actively promoting our leaders to participate in LeanIn.Org's annual Leadership Conference.
Learn more about McKinsey & Company's
"Women in the Workplace – 2018"  report.
McKinsey & Company —"We know that many companies are committed to gender diversity and are taking some action.  But this year's findings make it clearer thank ever that companies need to double down on their efforts."
The Corporate Pipeline:
Women remain significantly underrepresented
Attrition is not the problem
Women are left behind from the get-go
Women receive less support from managers
The Uneven Playing Field:
Women get less access to senior leaders
Women face everyday discrimination
Sexual harassment remains prevalent
Women are too often the "Only" one
If feels harder to advance for women
Women see a workplace that is less fair
Women are asking for more
Women think differently about top jobs
A Road Map to Gender Equality
Six Actions Companies Should Take to Make Progress on Gender Diversity:
Get the basics right – targets, reporting, and accountability
Ensure that hiring and promotions are fair
Make senior leaders and managers champions of diversity
Foster an inclusive and respectful culture
Make the "Only" experience rare
Offer employees the flexibility to fit work into their lives
Looking Ahead:
Change starts with treating gender diversity like the business priority it is.
The benefits of diversity are proven: new ideas, better results, and happier employees.